LENNONS is an award winning restaurant and cafe located on the lower ground floor of the VISUAL Arts Centre in the fabulous surroundings of St. Patrick's College, Carlow Town. LENNONS, which was originally located on Tullow Street has been in operation since 1999 and now in its current location since 2009. At LENNONS, we are committed to providing great food produced with passion and attention to detail while using only the finest Irish meat & poultry, sustainably caught fish and locally sourced ingredients. Our intention is to provide a casual restaurant that will suit all preferences and dietary needs with a carefully chosen menu including gluten free, vegetarian & healthy options.
Great Food, Wine, Cocktails & Hand-Roasted Coffee
HEAD CHEF: IGOR BUTURLA
OPENING HOURS – WEDNESDAY-SUNDAY
COFFEE: WEDNESDAY – SATURDAY FROM 11AM
LUNCH: WEDNESDAY – SUNDAY FROM 12PM
DINNER:  FRIDAY & SATURDAY FROM 5.30PM
FOR RESERVATION EQUIRIES EMAIL  EAT@LENNONS.IE OR CALL 059-9179245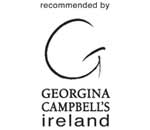 We are passionate about supporting local and artisan producers and constantly seeking quality produce which is the basis of our food.